Hi everyone,

It has been a very interesting few days for me. I have been awarded the position of weave artist in residence for the upcoming 2016/2017 academic year at the University of Ulster in Belfast. I am absolutely over the moon about this as it will allow me to continue working on my weave collections and branching out into other areas of weave work, perhaps delving into revamping old furniture and such things. I'll be starting my work on 26th September so i'll be posting plenty of updates regarding my processes and work.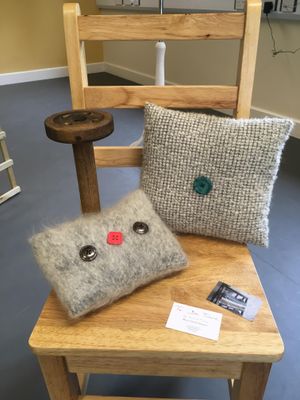 Today also saw the launch of my first sole exhibition in Sion Mills, Co. Tyrone. As some of you may know my 'Mill Collection and 'Windows
Into The Past' collection were inspired by the legacy of the old Herdman's Mill in Sion Mills so being able to host an exhibition of those collections in the Stables in Sion Mills, within sight of the Mill itself, is a real privilege.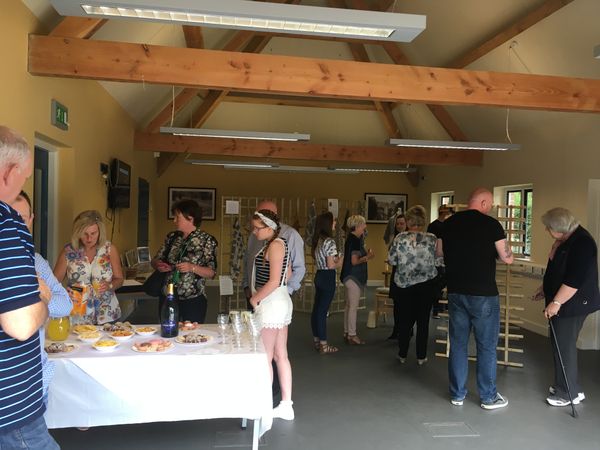 The launch this afternoon went incredibly well with plenty of family and friends there to offer some greatly appreciated support.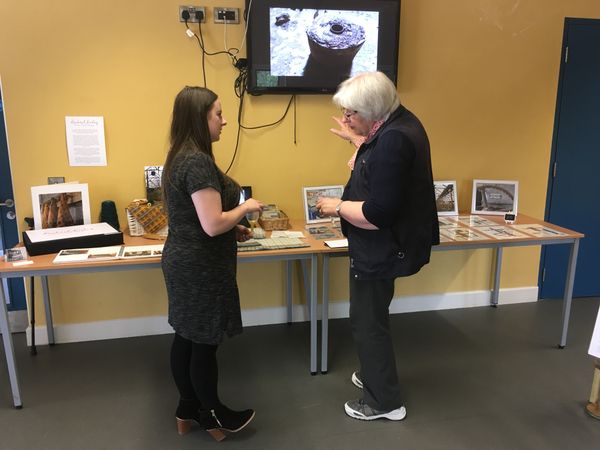 I was also delighted to be able to welcome Celia Ferguson who is a descendant of the Herdman's family. Celia has been incredibly supportive of my work in recent times and to have her there at my launch was amazing.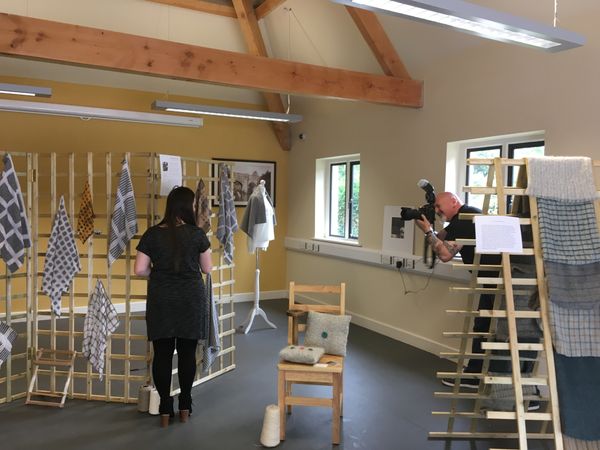 It was also wonderful to have the local press in attendance. They have given me some wonderful support and coverage in recent times and I'm very grateful.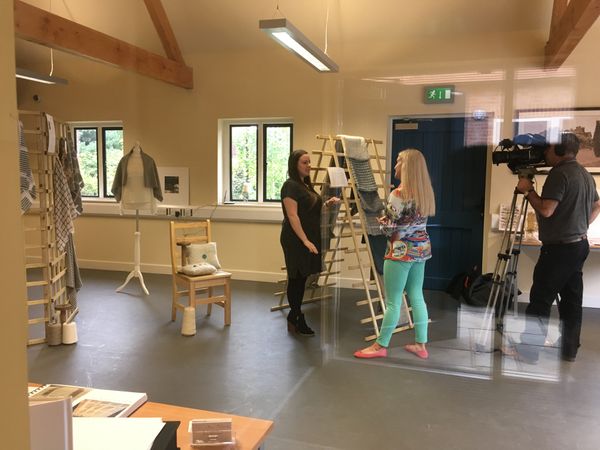 The crew from 'Irish TV' also landed to do a segment on the exhibition and that will be going out on their channel on Wednesday 14th September.
I'll be sure to post further updates during the week about my exhibition and hopefully I will have other reviews and media segments to share.

Best wishes for now,

Rachael.