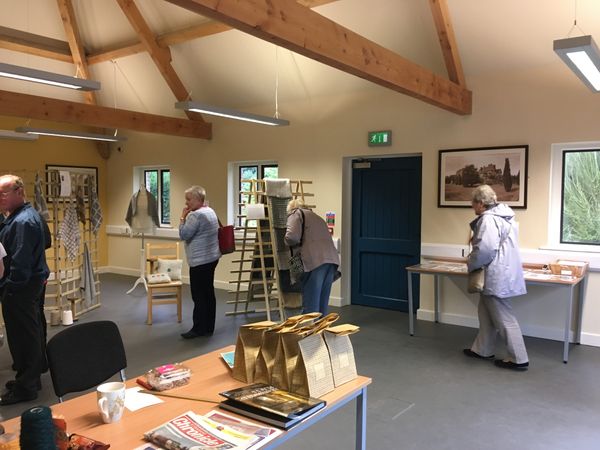 Hi everyone, 
Just to give you an update on how things have been going with the exhibition this week. I've been overwhelmed with the level of support and interest that people have shown. I've met some wonderful people and thankfully the exhibition has been really busy. I hope I've managed to convey my passion to everyone who has visited and it's been incredible to speak with so many people who worked in the Mill over the years - After all it was the mill that inspired these collections! 
I've also been delighted with how well my markup art pieces have been received and I've been able to sell quite a few of them. Again, these were inspired by the colours and atmosphere of the Mill. I'll be offering these original pieces for sale here on the website in the coming days so be sure to check them out. 
If you'd told me at the start of the week that i'd be appearing on television and radio throughout the course of my exhibition I'd have laughed but that's exactly what has happened!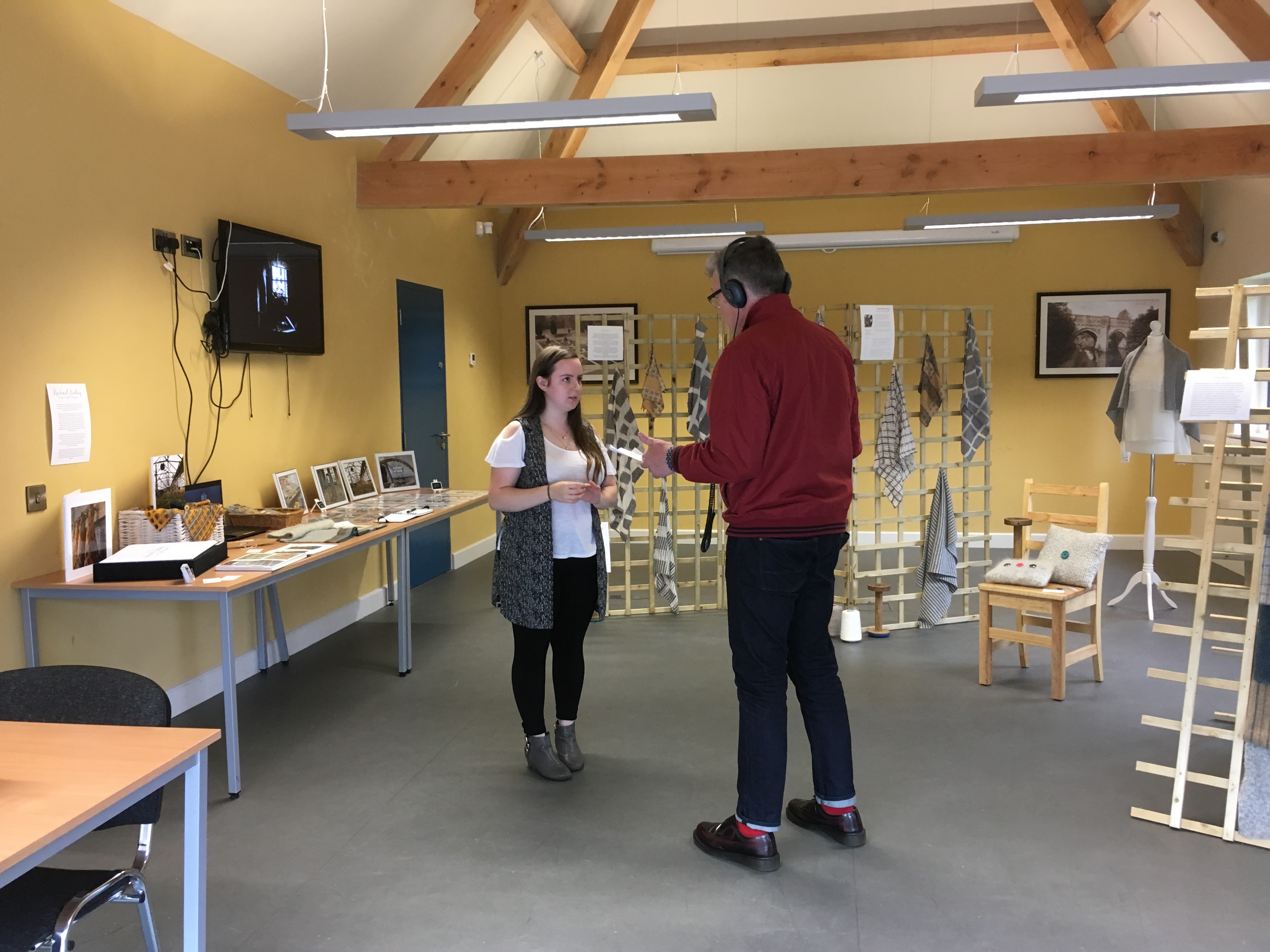 I was over the moon to welcome Michael Bradley (Bass guitarist with punk rock legends The Undertones) to my exhibition today to record an interview for his arts show on BBC Radio Foyle. The interview will be broadcast on Friday 2nd September and i'll be sure to post a recording of the interview so you can all check it out. 
God knows what the final two days of my exhibition will bring but if they're anywhere near as fun and exciting as what has come before then I'll be overjoyed! 
I'll speak to you all soon, 
Rachael x